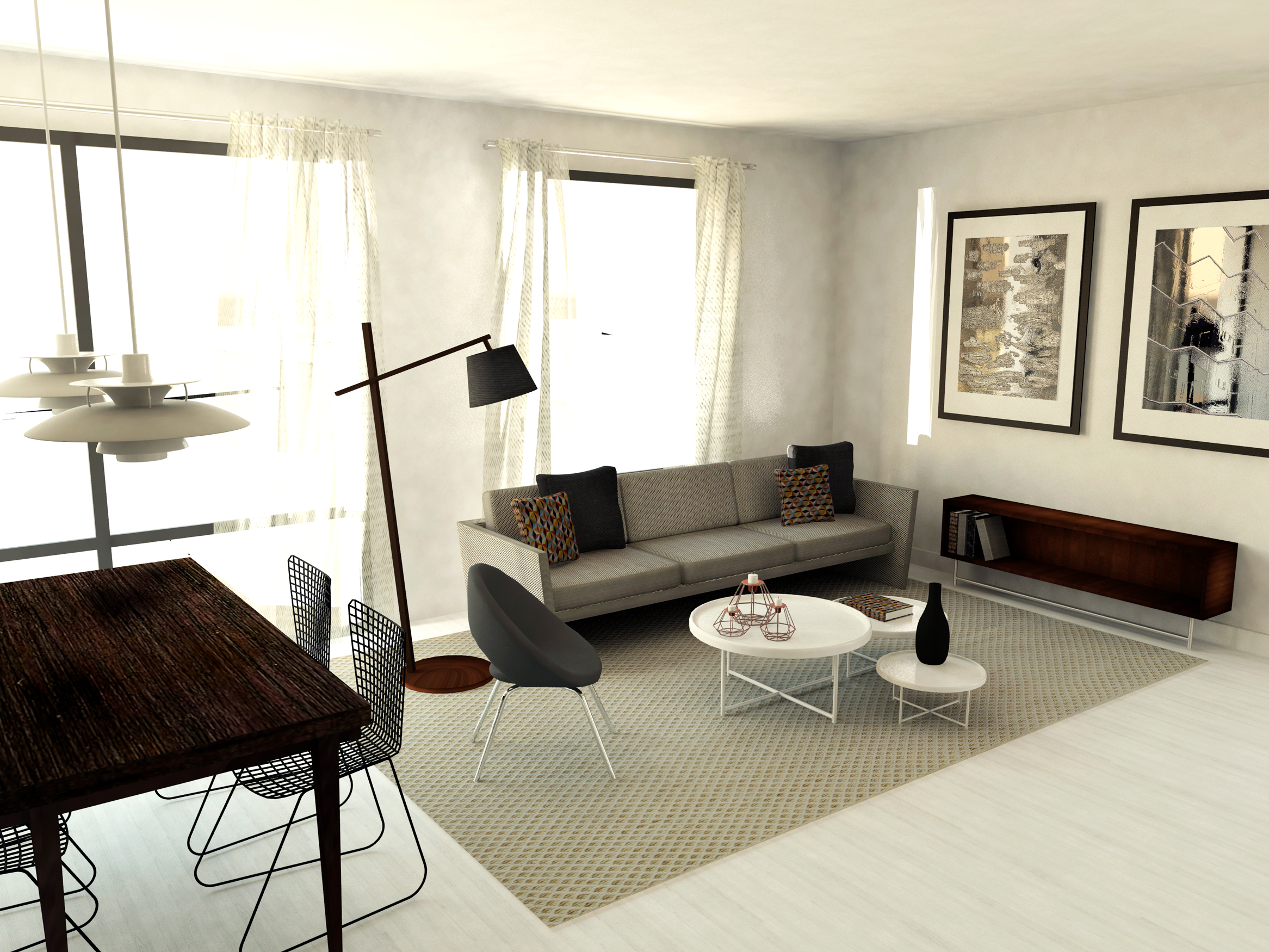 English description:
This project shows 3D Models made with the software 3D Max. The first picture a kitchen completely designed by myself . The second and third one shows the modelling of two different houses using two different techniques.
I got to design all the exterior facades of the famous Rietveld Schröder House, one of the most famous and iconic houses in the Netherlands. It was a challenge because the house is built in a geometrical way by plans and straight lines located in different plans. To do it, I had to take the plans of the different side views of the house and built the house in the 3D space, plane by plane and line by line.
The last picture shows a real project in Eskilstuna, Sweden in collaboration with Mälardalen University. The purpose was to show how a future real building was going to appear in its real surroundings, and how the apartments could look inside with a real orientation and illumination in order to help people imagine a future life in it. The apartment was designed by myself, I designed also some of the furniture and decoration elements.  
---
Versión en español:
Este proyecto muestra diferentes modelados en 3D de espacios interiores y exteriores. El primer render muestra una cocina diseñada por mi en la que se han modelado todos los elementos. El segundo y tercer render muestran el modelado de dos tipos de edificios modelados con diferentes técnicas.
Uno de los edificios es la famosa Rietveld Schröder House, una de las casas más famosas e icónicas de Holanda. Para ello, tuve que diseñar todas las fachadas del edificio. Esta tarea fue ardua ya que el edificio a pesar de mostrar a primera vista una forma simple y geométrica, esta compuesta por numerosos planos y líneas rectas situadas en diversos planos del espacio. Para conseguir modelar el edificio en 3D, tomé como punto de partida los planos de las vistas laterales de las fachadas. De esta forma, conseguí "haciendo un puzle" montar todo el exterior de la vivienda.
La última foto muestra parte de un proyecto real en Eskilstuna, Suecia, en colaboración con laMälardalen University. El objetivo era mostrar el aspecto y los alrededores de un edificio en proceso de construcción en Eskilstura de forma que los vecinos y futuros compradores pudiesen ver el resultado antes de ser construido e imaginarse así como sería vivir allí. Además, se diseñó uno de los apartamentos interiores, manteniendo las dimensiones, orientación y iluminación real del bloque de casas. El salón fue completamente diseñado por mí, todos los muebles y decoración fueron modelados uno a uno, y la mayoría de ellos son diseños propios.
KITCHEN IN STOCKHOLM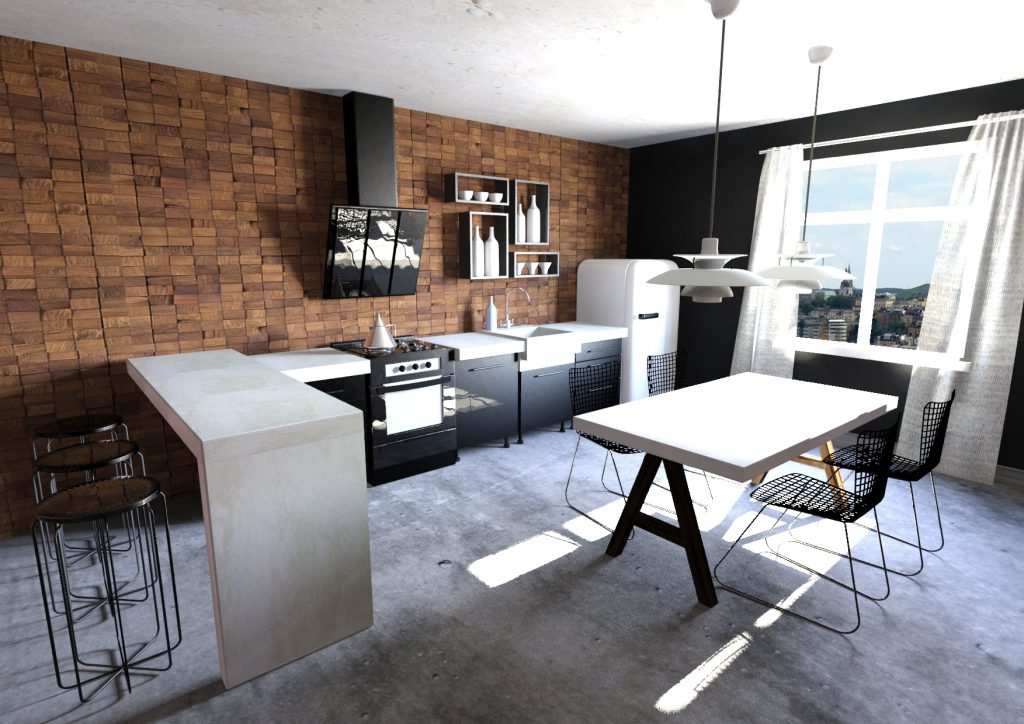 REAL BUILDINGS MODELLING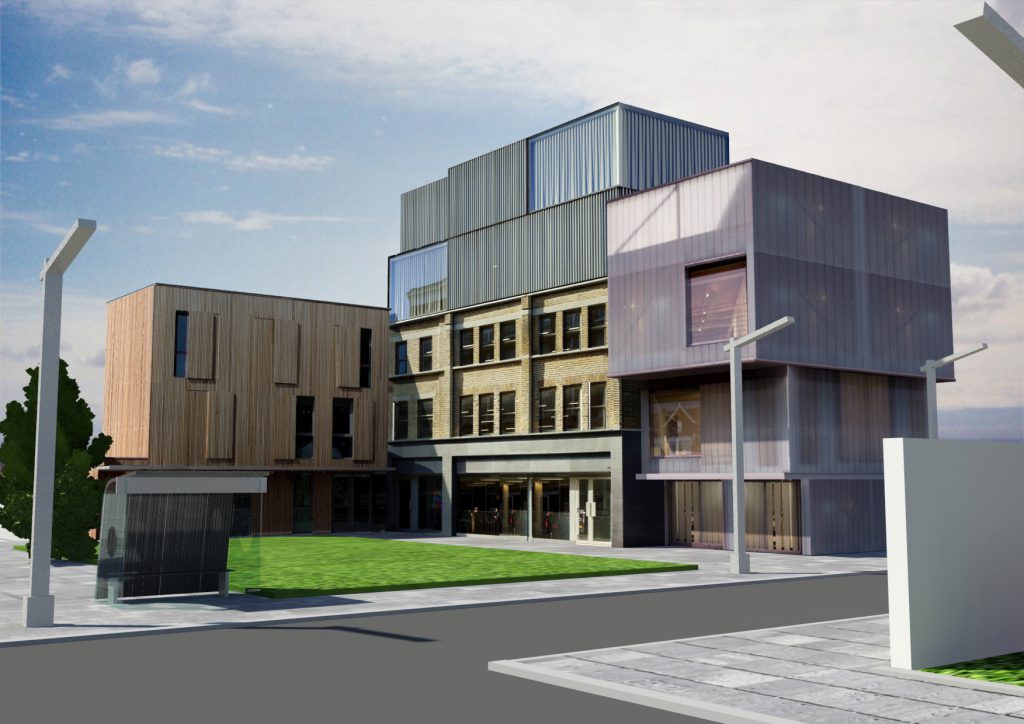 RIETVELD-SCHRODER HOUSE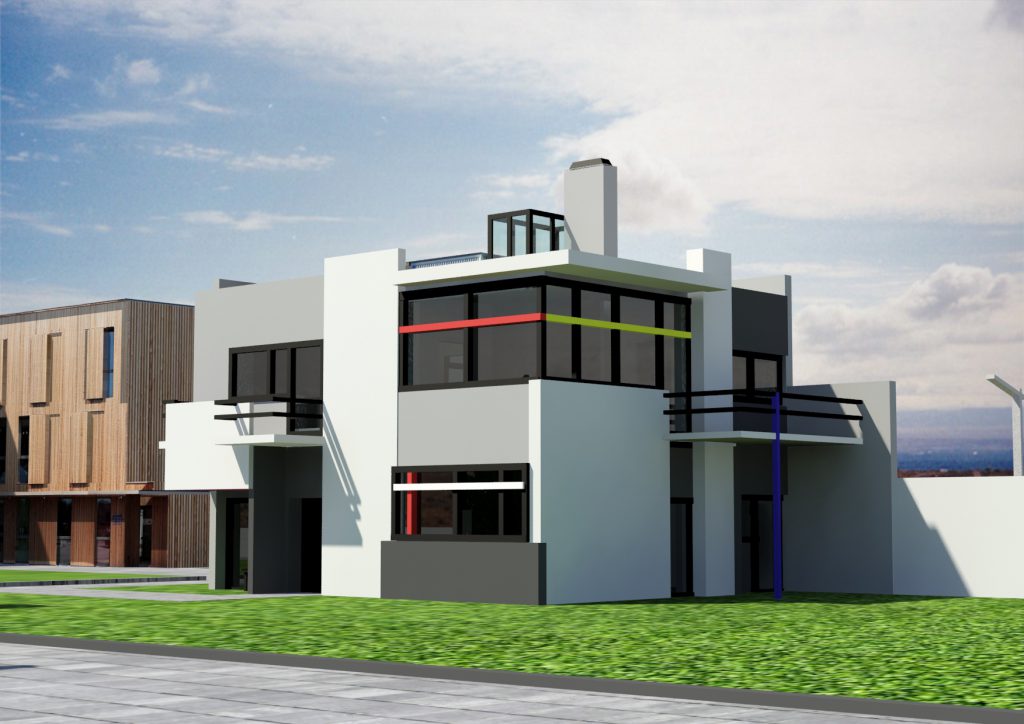 APARTMENT BUILDING IN ESKILSTUNA, SWEDEN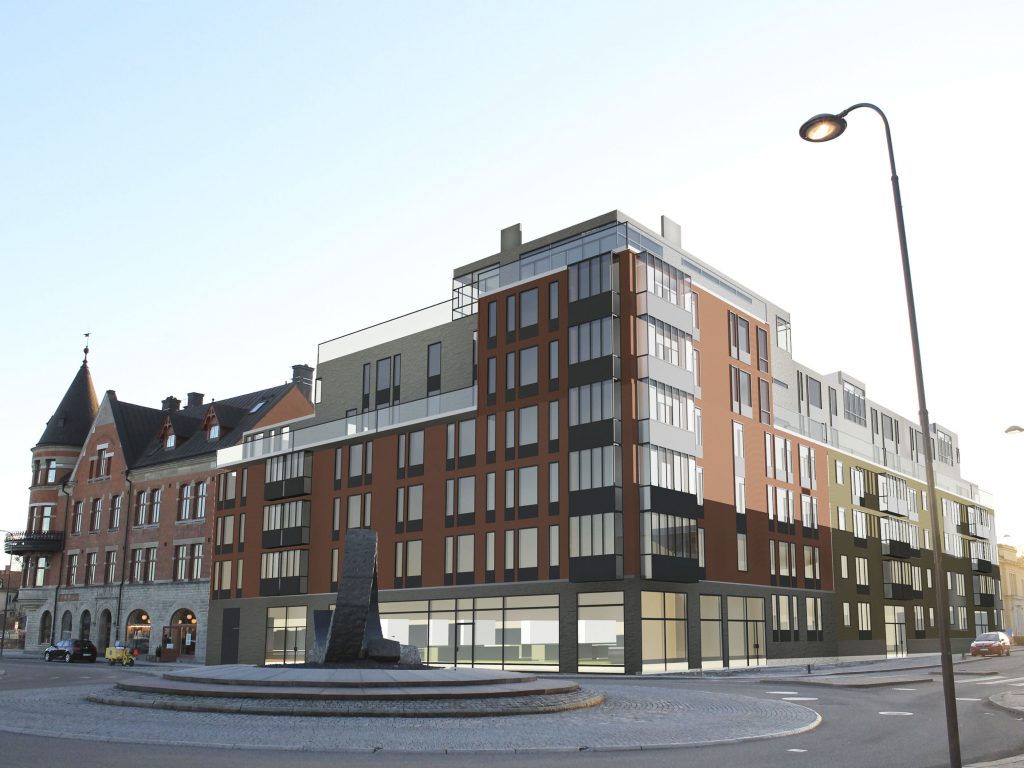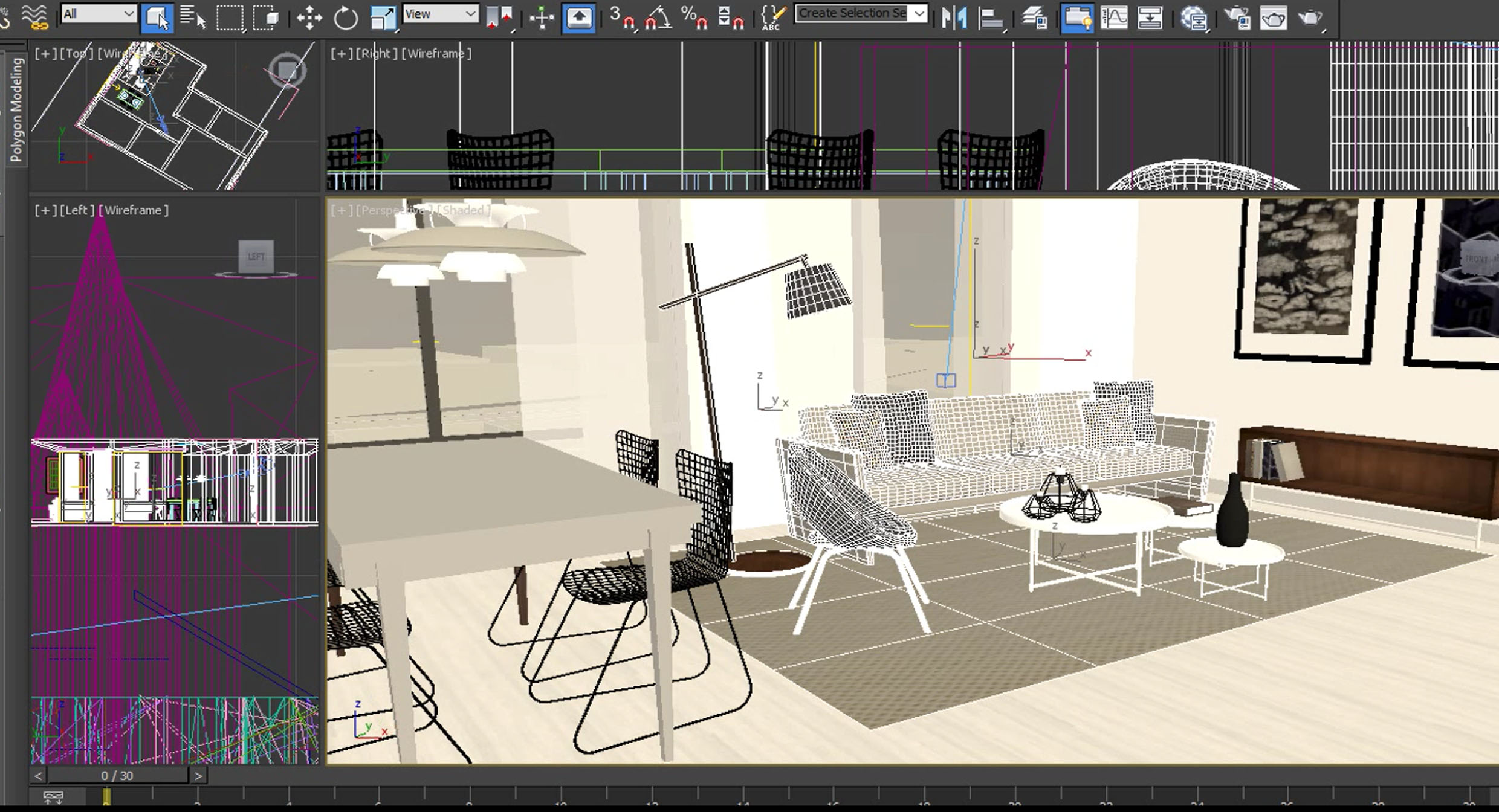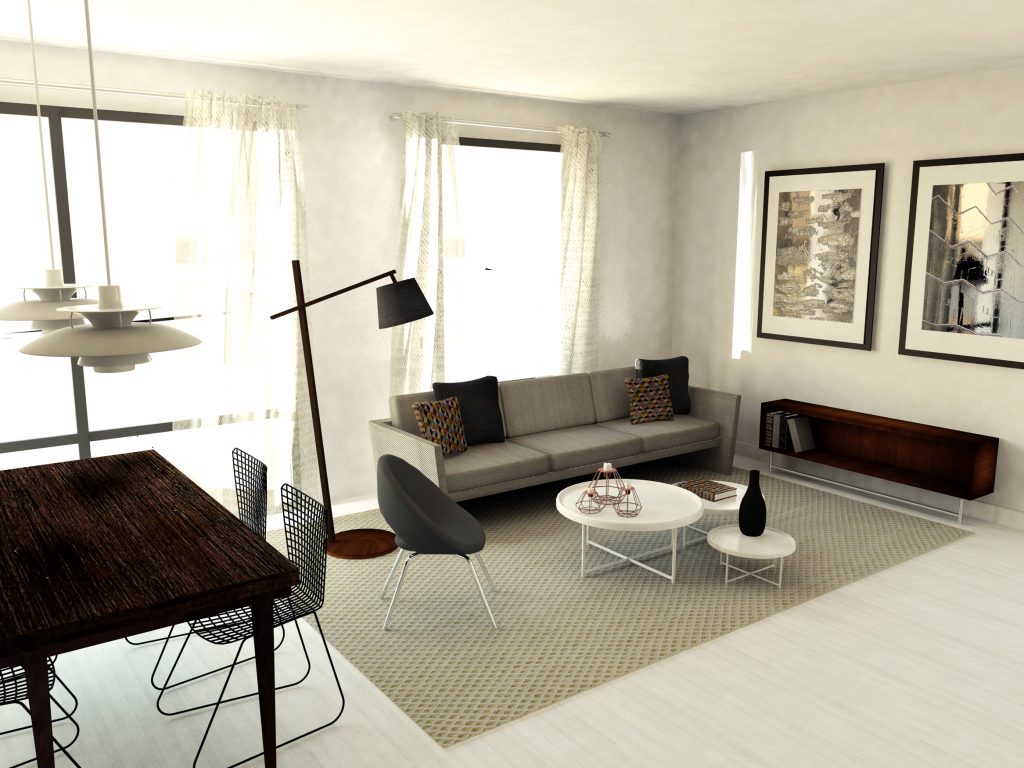 …