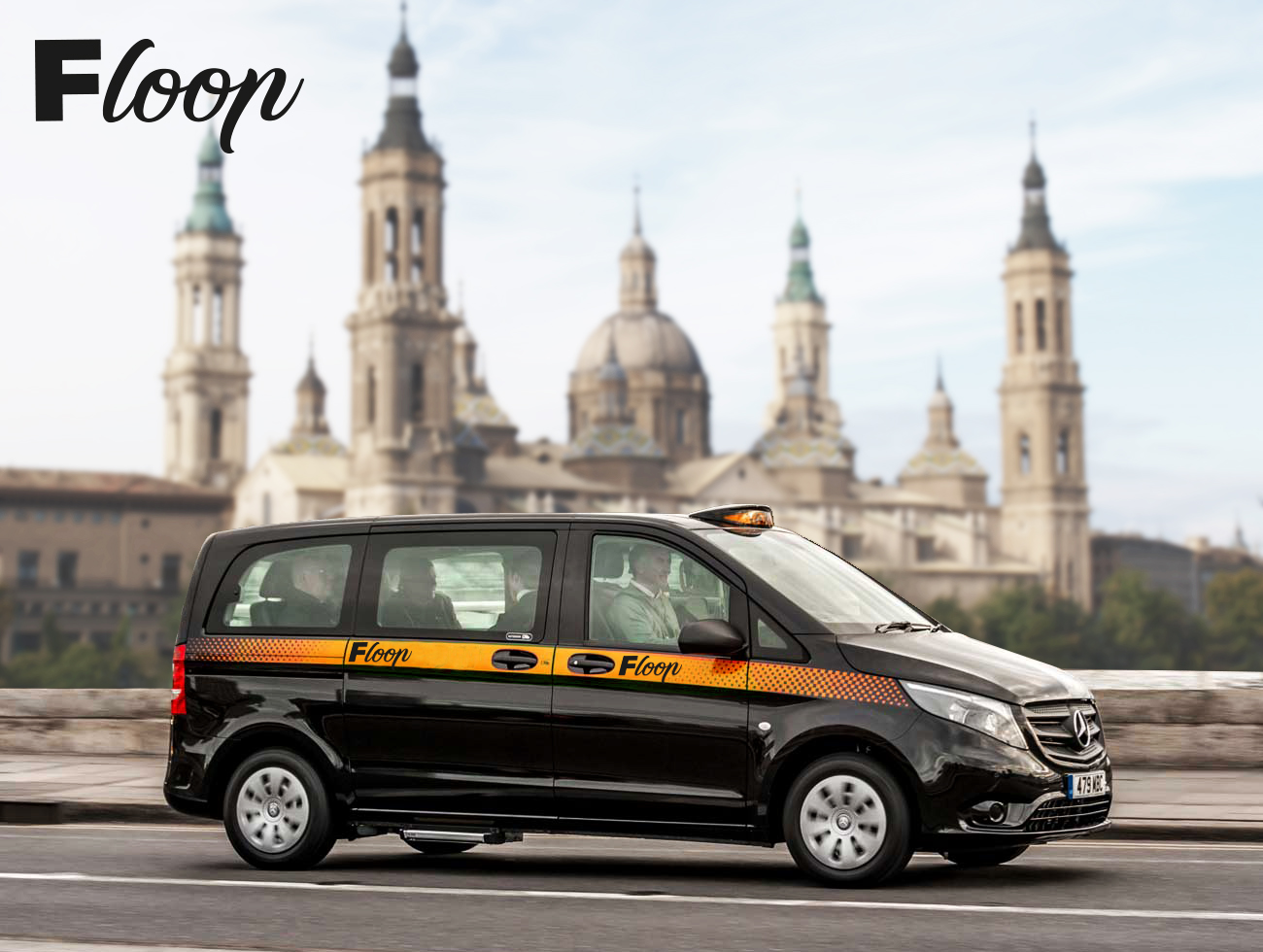 NAME: Full Loop
TYPE: Group project
Service Design, Master Course (2017/18), University of Zaragoza
Tools: Design Methodology, Storyboard, Prototyping, UI design, Blueprint  
BRIEF DESCRIPTION:
Full Loop is a new concept of public transportation in the city of Zaragoza which aims to link areas of mayor transition of people in a more efficient and comfortable way.
---
PROBLEM SPACE:
The current public transportation system in the city doesn't provide real alternatives to connect what we call "hot places", places which cluster a big mass of people such as train stations or shopping centers. Normal bus routes take a long time to reach these points that's is why most of the people decide to use their own vehicle, which they found much faster and pleasant.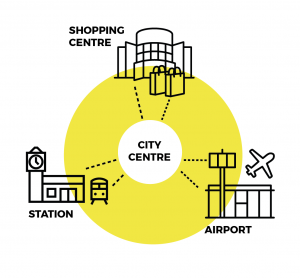 Low frequency of the bus routes, specially during the weekends when more people want to go to these places, and conglomeration of people make the trip much slower and uncomfortable than the same trip when it's done by private car. For these reasons, many people in the city avoid using public transportation to reach these places.
If everyone is aware of this problem, why don't the authorities offer more adapted transport alternatives?
---
SOLUTION

After coming up with several ideas, we defined a concept based on shared high capacity vehicles which will constantly connect the points once there is demand. These modern 8 seats vehicles will offer a new, faster and more comfortable travel experience for the users. Finally, public transportation will be able to compete in terms of speed, flexibility and confort with the private car. 











How does it work?
At the beginning, there will be three main routes: L1 – Train Station , L2 – Puerto Venecia (shopping center), L3 – Airport. The routes will adapt to the city's needs. Each of them will have its own timetable and working days. For example, the main route, L1 will work daily as there is a high constant demand. However, L2 will work on weekend and holidays.
All these routes will start in the most well connected point of the city center, from where the vehicles will leave as soon as they are full. The ride will be a little bit more expensive than a ride by bus but quite cheaper compared to the current taxi fares as they are always full and people share the cost.
Obviously, this way of transportation will reduce the traffic in the city and the Co2 emissions per car. Besides, these car could also use electric or hybrid technology.
---
    Methodology followed in the project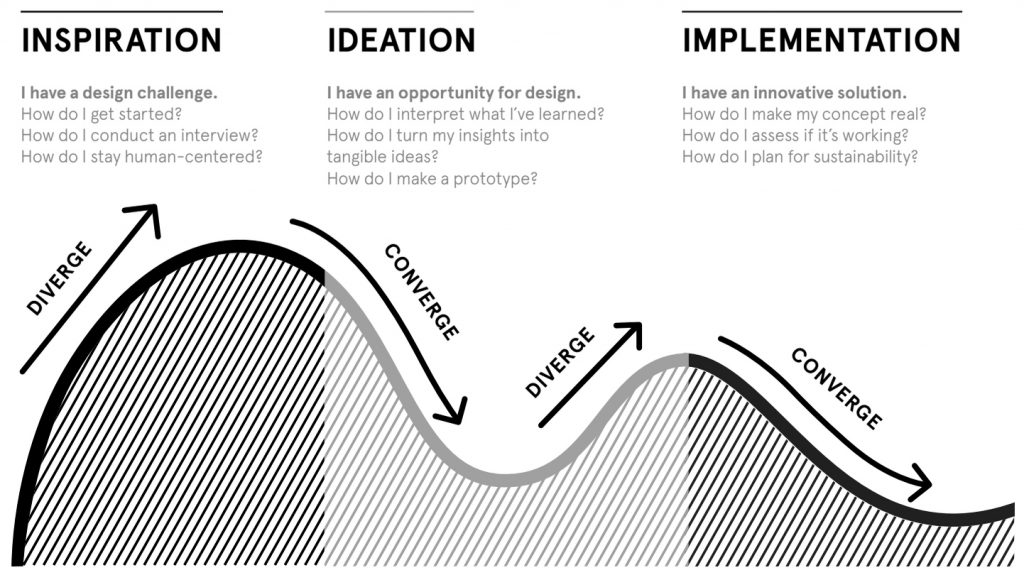 Methodology scheme taken from IDEO.com
---

    1. Inspiration – observing   
Going out and looking around consciously is one of the best way to find out what is the actual situation, which are the problem and needs of the people around, what is changing and why.




---

    1. Inspiration – interviews   
In order to get real insights from the users it's important to go and talk to them. What are they needs? What do they worry about? What do they like? What would they change? How do you imagine their future?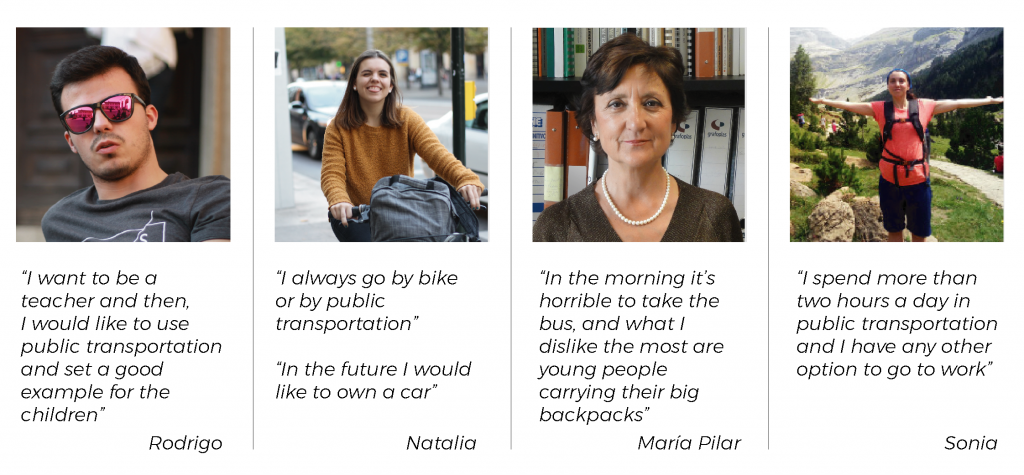 ---

    1. Inspiration – looking for trends   
What is going on in other cities and parts of the world? How people move? How are we going to move in the following years? How technology is influencing the way we live? What is people concern of?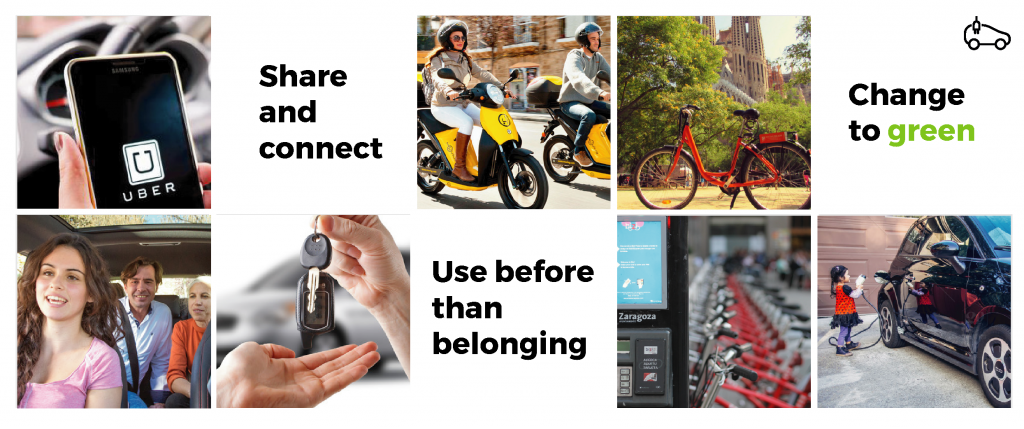 ---

    2. Ideation – lnsights   
What do we learnt in the discovery process? What caught out attention the most? What do we want to focus on? Which problem do we want to address? How important is what did we discover?

---

    2. Ideation – How might we question?   
Which our real design challenge? what do we want to achieve with our solution? How do we start the ideation phase? We formulated our HMW question in order to summarize our findings and insights in a way we can build solutions.

---

    3. Prototyping and testing   
How do we create our service? How do we ensure we are in the same page and we have the same view? The most efficient and faster way to do it as a team is through prototyping. Let's build the solution!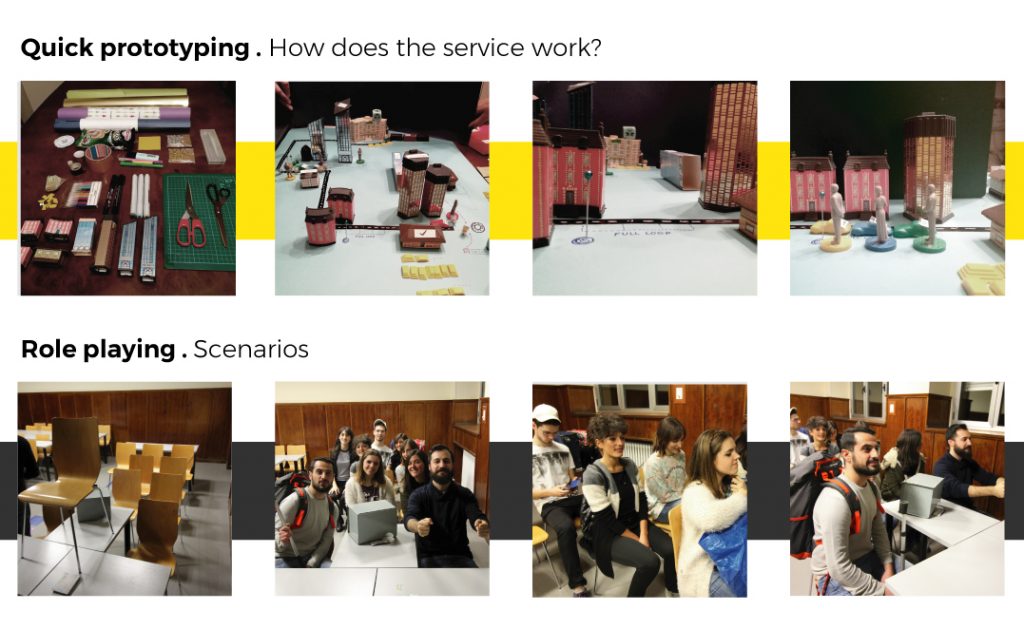 PHONE APP
<
USER TESTING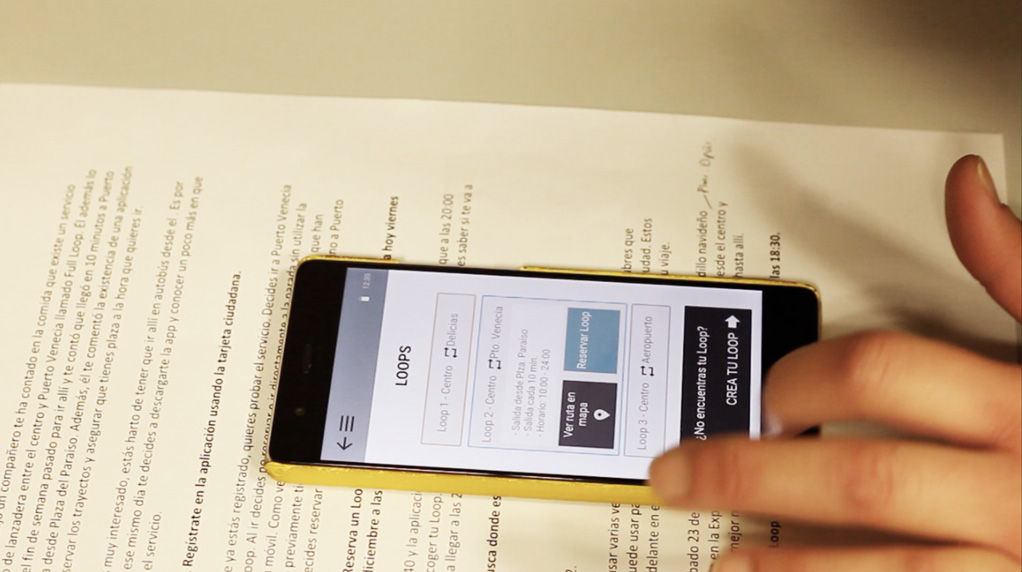 ---

    3. Implementation   
Which kind of service do we want to create? How does it work? Which are the main users? Which element do we have to create? Which are the touch points?
PHONE APP
Note: the app is currently in process of design.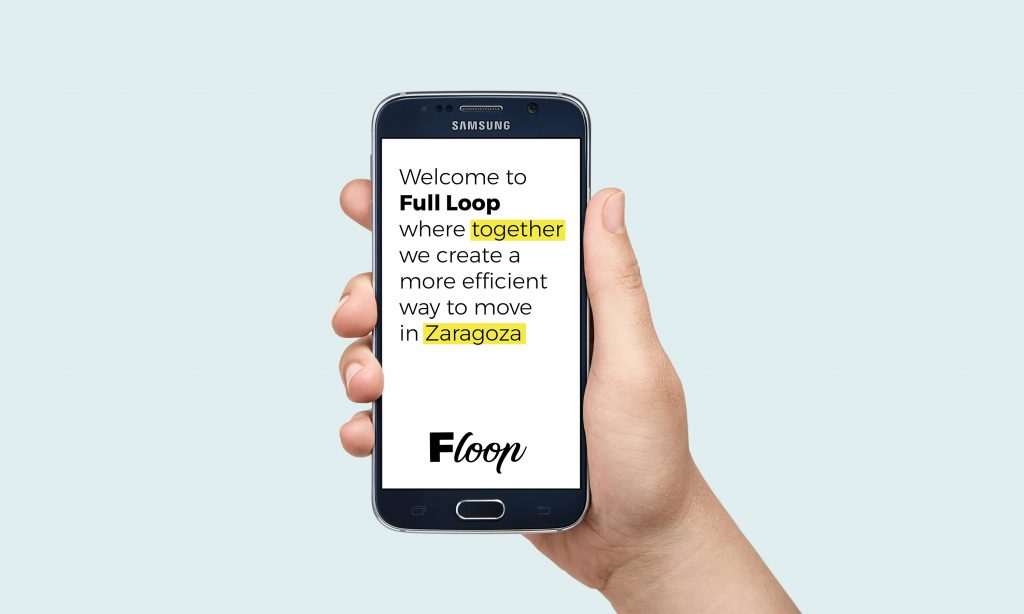 BLUE PRINT OF THE SERVICE