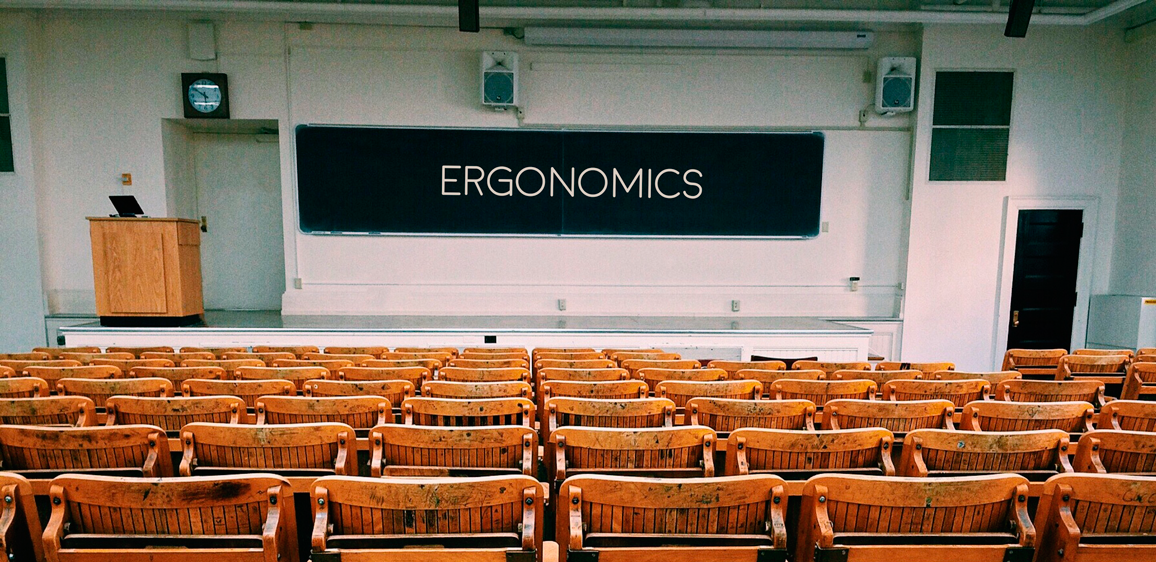 NAME: Space design
TYPE: 

Ergonomics 
University of Zaragoza 

2015-2016
Tools: 

Illustrator, Anthropometry
English description:
This is a Ergonomics project in which I had to design different spaces using ergonomics rules in order to be used by all kind of people. We were asked to set the different measures of the elements allocated in the room (table and chair height, screen position…)  in order to satisfy all the user's needs and reach maximum comfort. I worked with percentiles (P5 woman and P95 man) to came up with the best solution.
---
Descripción en español:
Se trata de un proyecto de Ergonomía en el que se buscaba diseñar diferentes espacios empleando para ello reglas y principios de ergonomía. El objetivo era que los espacios fuesen usados por el rango más amplio de personas de forma cómoda y asegurando el máximo confort para todos los usuarios. Para ello hubo que determinar las dimensiones de los diferentes elementos y objetos con los que interactuaba el usuario (altura de la mesa y silla, altura de la pantalla, etc). Se trabajó con los percentiles más críticos (Percentil 5 de mujer y Percentil 95 de hombre) de esta manera se determinó el usuario más crítico en cada situación y se aseguraba el máximo confort para todos ellos. 
Conference hall / 

Sala de conferencias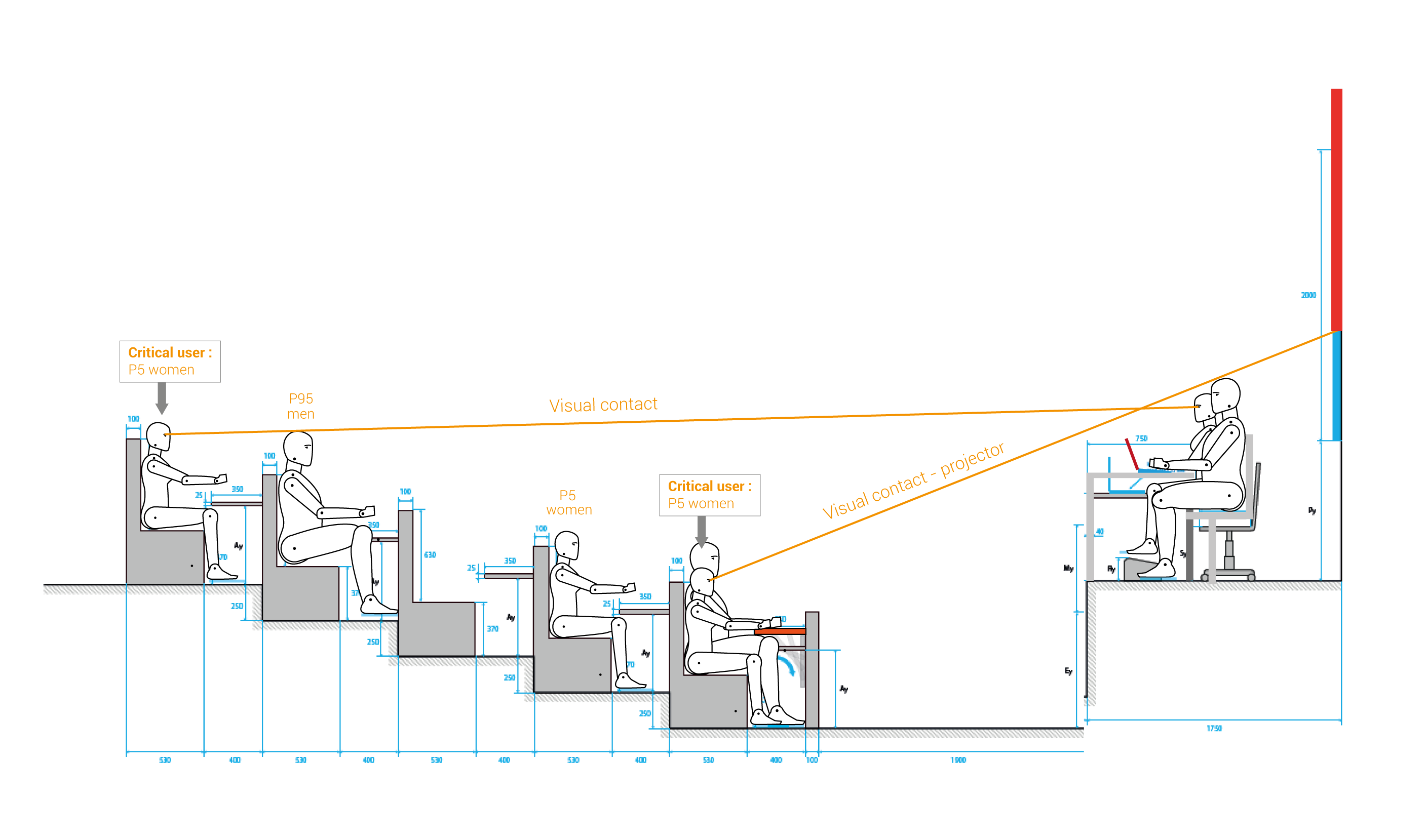 Workplace /

 Espacio de trabajo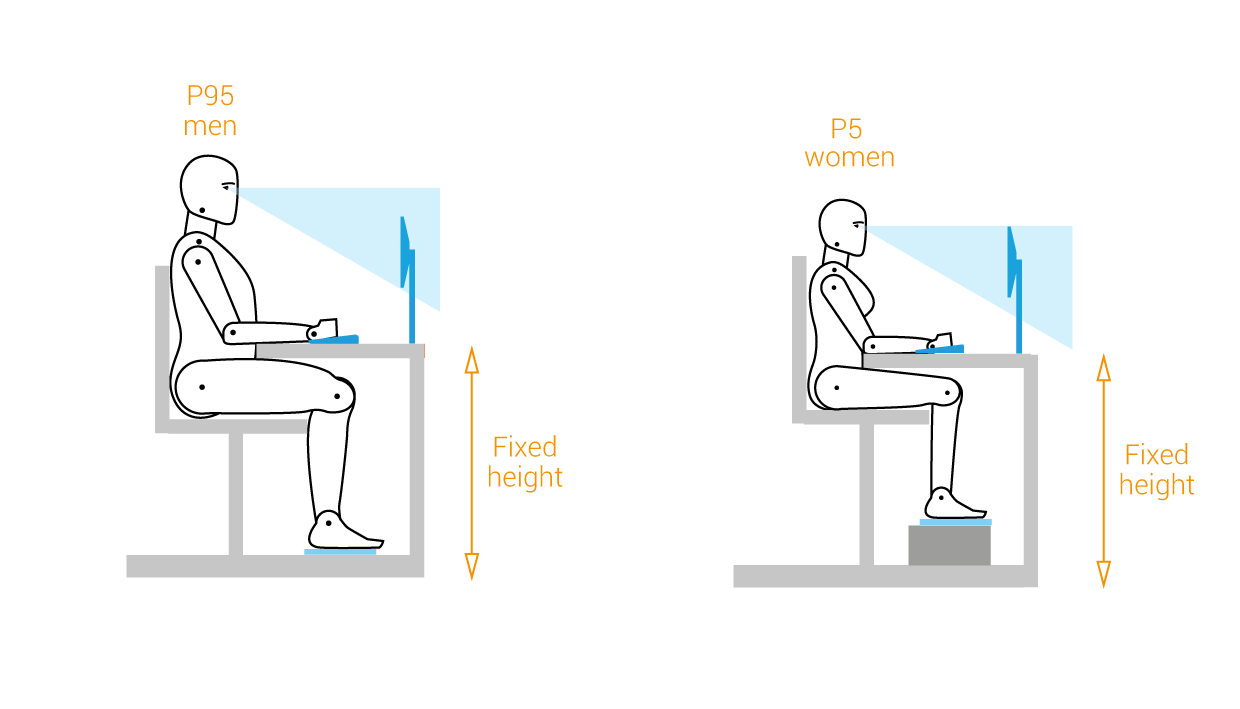 Ticket office / 

Venta de billetes